Some people ask us how to organise the best Q&A session in Facebook. We know it is hard to manage comments and moderate the questions properly if you don't have a proper application.
Dilmot can solve this need easily. We help you to create your moderated web chat with our tool. If you want to hold the discussion within Facebook, then we give you the code that you have to put in your Facebook page.
Our preferred Facebook app to create tabs in your pages is Static HTML Plus. You simply install this app in your Facebook page and you are ready to start creating new tabs where you can display your HTML.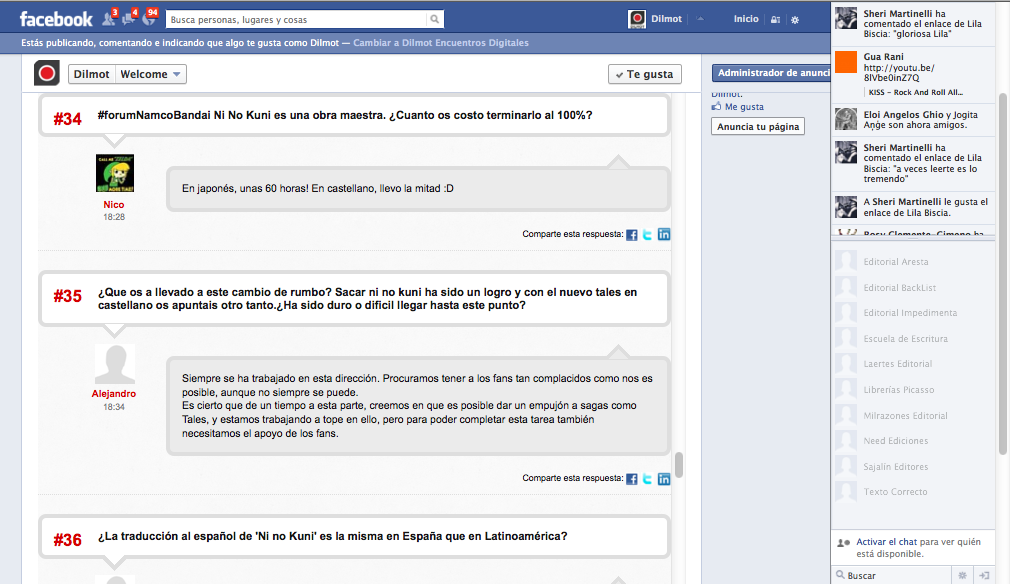 Do you need help to configure your on-line interview in Facebook? Do not hesitate to contact us, we will be happy to make your event a great success in the social networks.
And if you are a fan of Twitter, don't forget that you can organise your Q&A with Twitter as well.